Excerpt from Missing Links, Chapter X:
There are several religious beliefs that are also delusions. We have been led into a Babylonian captivity by the doctrines and traditions of men. (2 Th. 2:10-12; Is. 66:4) These two passages are the only places the word delusion(s) is used in the entire Bible. The Hebrew word for delusions is taaluwal – caprice or any fanciful idea(s). The Greek word for delusion is plane – fraud, deceit, fraudulence, or error. Why would God choose or send us delusions? The Greek word for send is: pempo – to dispatch (in the subjective sense). The Hebrew word for choose is: bachar – to try, by implication to select, and is synonymous with: bachan – to test. Both passages pertain to the last days. The doctrines and traditions of men are the delusions (fanciful ideas, error, deceit, fraud) to which men have been subjected to throughout the centuries. Their delusions will be selectively tried and tested, and the Lord will bring their fears upon them because they received not the love of the truth.
Most Christians believe that the Lord will first come to secretly rapture his church (fly away) and they will escape the Great Tribulation. Those left behind will have to face the Antichrist and suffer persecution unless they accept the mark of the beast. Moslems believe Christ will come back to fight the Antichrist, and Jews are waiting for the Messiah to come the first time. The pre-tribulation rapture doctrine has been made very popular by the fictional series, "Left Behind". Millions of dollars have been made on the books and movie rights. It does make some good science fiction. But it is still fiction!
The whole concept is based on The Antichrist rising and deceiving those left behind after the rapture. The term antichrist is used in 1 John 2:18 & 22, 4:3 and 2 John 7, and is found nowhere else. To deny that Christ came in the flesh, died, and resurrected is to be antichrist. John said there were many already in the world. To deny the divinity of Jesus Christ as the only begotten Son of God is also to be antichrist. Technically speaking, Jews, Muslims, Hindus, Buddhists, and any person who denies Jesus Christ or his divinity are antichrist. Atheists are just anti-any-ole-God! Anti- means: to oppose, antagonize, contradict, or counteract. Antichrist is anyone or anything that is in opposition to, contradicts, or counteracts anything that Christ did or taught, which is antagonistic towards Christ.
The truth about tribulation can be found in the following scriptures: Deut. 4:30-31; Judges 10:14; 1 Sam. 26:24; Matt. 13:21, 24:21-31; Mk. 13:24; Jn. 16:33; Acts 14:22; Rom. 2:8-13, 5:1-5, 8:35, 12:12; 2 Cor. 1:4, 7:4; 1 Th. 3:4-5; 2 Th. 1:4-8; Rev. 1:9, 2:9-11, 2:21-23, 7:14-17. Tribulation is something to expect and will come upon all living human beings. It is something in which God's people can find faith, patience, and even comfort and joy. During the last days, those who have the faith of Jesus and keep the commandments of God will have patience in it, even to the death. (Rev. 14:12, 12:11) It is not something that we are going to escape by being beamed up to heaven by an angel named Scotty on the Good Ship Lollypop. Revelation 7:14 states, they which came out of (through) great tribulation are made white. You cannot get hamburger unless you first run the meat through a grinder. (Zec. 13:9; Is. 48:10; Amos 9:9; Ps. 7:6, 66:10; Dan. 12:10; 1 Pet. 1:17; Rev. 3:17-22)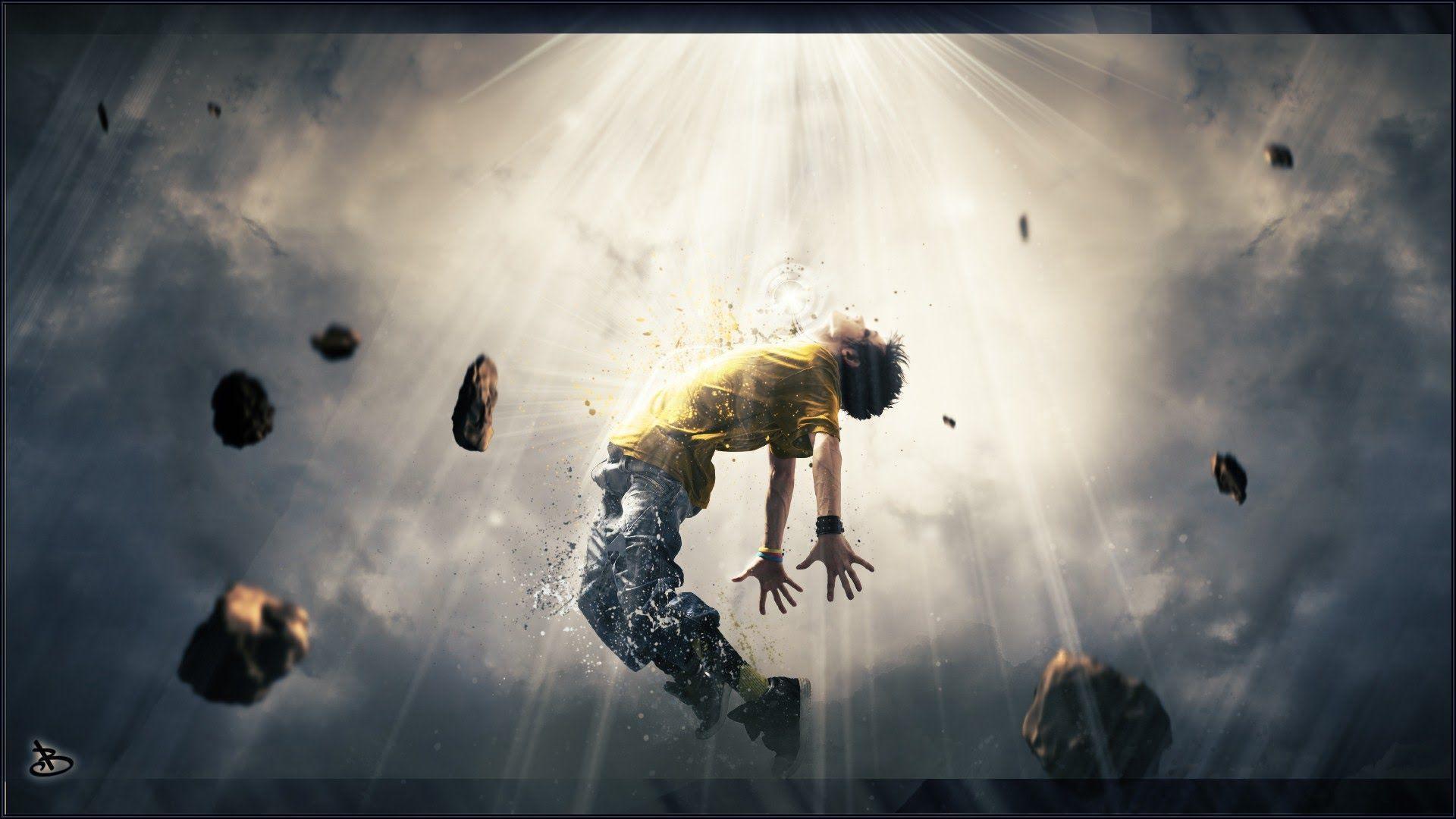 The secret rapture theory did not appear in the churches until after 1830 AD. It was unknown to all the early church fathers. Justin, Irenaeus, and Tertullian were convinced that the Christian Church would go through great tribulation at the hands of many antichrists before the Lord returned. The 18th century protestant reformers Huss, Knox, Wycliffe, Luther, Calvin, Cranmer, and Wesley never taught the Rapture Theory that many theologians do today. It covertly crept into the church and must have had a strategic purpose for its introduction. Most assuredly, Satan had his hand in it. He has it in everything else man has screwed up!
During the period of the reformation, the first Protestants believed and taught that the Papacy was antichrist, and the Roman Church was the harlot system of Revelation 17. Certain Romish theologians had thought it necessary to take the pressure off the Pope, so a new interpretation of prophecy was invented. The Jesuit priest Ribera (1537-1591) was first to teach that the prophetic events of Daniel and Revelation would not be fulfilled until the last 3.5 years at the end of the age when a global dictator or The Antichrist arose. The Roman Church was and still is the fulfillment! Like a CIA cover story, the Roman Church had to establish a cover story to conceal the truth. What else have they covered up?
Despite the efforts of Ribera and those of Cardinal Bellarmine later, it wasn't until the early 19th century that this new futurist doctrine began to gain acceptance by Evangelical Christians. In 1830 Margaret McDonald, a young member of Edward Irving's so-called Catholic Apostolic Church, prophesied that there would be a secret coming of the Lord to rapture those who awaited his return. [If this girl was a true Prophetess, then let's all live off happy meals and wait for Captain Ronald McDonald of the Good Ship Lollypop.] (Eze. 13:17-23) Irving devoted his talent as an artful preacher to spreading the secret rapture theory until he died in 1834.
It has long been pointed out that pre-tribulationism is a relatively new doctrine. The present-day apocalyptic action-packed version has been the best-selling doctrine in all of Christendom. Not all Christians buy into the theory, but those who do are in a state of delusion. They think they will escape tribulation. (Is. 60:8-9; Eze. 13; 1 Th. 5:1-3) This delusion I call, THE GREAT FALSE HOPE.
*******
Satan can transform himself as an angel of light and his ministers can also appear to be ministers of light. (2 Cor. 11:12-15) Religion is not the only thing Satan dabbles in for he is a prince with power in this world. This includes politics! There are still some that believe the military is going to come to the rescue and arrest all the thieves that stole the election and are stealing our freedoms and liberties, then reinstall Trump and everything will be great again. Did anyone see all the prophets from various denominations and religions claim him the winner before the election? (EZEK. 13) The election was indeed stolen and COVID played its roll. It was all part of the evil thoughts. (Ezek. 38:10) Oh, this prophecy is for Israel! The State of Israel is not all the people of Israel. (See "Missing Links – Chapter VI – Timeline Prophecies of the Bible", The Seven Times Prophecy in main menu.)
In Ezek. 38:16 "…come up against my people Israel, as a cloud to cover the land…" refers to all peoples who bears the name of Israel, no matter where they live. Anyone who can not see that the USA is Manasseh is blind! (Gen. 48:8-20) In verse 16 Israel gave the lads his name when he said, "…let my name be named on them…". Note verse 19. Did not the colonies separate from England? Did not Manasseh (USA) also become great? His younger brother Ephraim (Great Britain) was set before him and was to become a company of nations (UK/Commonwealth).
Maybe things are as they should be. When a nation gets sleepy or caught up in lasciviousness, it need shaking up a bit. Maybe a lot! Maybe even a GREAT SHAKING. (Ezekiel 38:20)
Let us not fall into a false hope during the shaking. Things will work out to God's desire. Seek Him first for He has all things under control. Stand strong in truth for the Word of God is truth. It is not the Philosophy (doctrines and traditions) of men. (Col. 2:8)
LOLGB+