"Am I for real Doc?" – "No my son, you're an X-File. Just keep that innocent looking face and smile, and be a shephard. Herd immunity is our priotity!"
Even a monster can get a hollywood makeover and look good! There have been hundreds of movies made about dear ole Frankie. Horror, Romance, Comedy, Action, and a number of dramas, but none like the one being produced today! It is a Sci-Fi dramatic suspence horror loaded with greed for money printed on a simple fabric by those who wear the same simple fabric the money is printed on, and with a badge of totalitarian authority that was once a badge of trust. "Do no Harm!" The climax is when all are conquered and the monsterous beast has gained the victory when the human herd has been subdued by a rider on a white horse. (In a nutshell!) Head'em up – head'em out – Rawhide! King Cotton and the herd?
A year ago it was "get out the popcorn and enjoy the show!". Are we on the edge of our seats yet? Lots of action and inaction so far. And the lies and deceit! The mischief is climaxing and the real horror is about to be exposed. Hold on to your seats, the worst is yet to come!
From the above article in Epoch Times: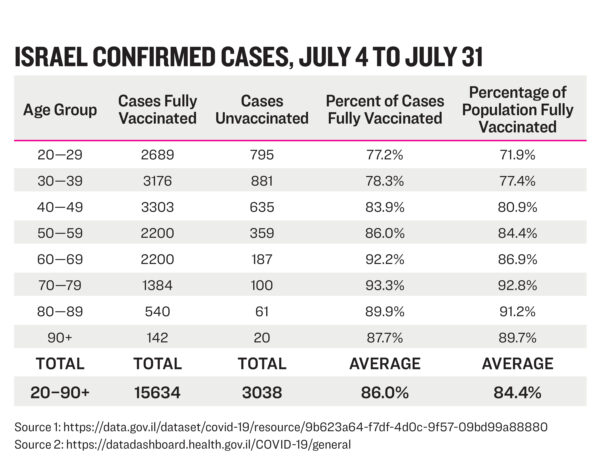 "We don't have accurate numbers," insists Dr. James Neuenschwander, an expert on vaccine safety based in Ann Arbor, Michigan.
You'll never see any of this on mainstream. They are the sponsors of the show that keep the masses in a state of deception. Divide and conquer! Those who want freedom of choice are called the enemy! Why can we not have control over our own bodies? The ones who claim we can't for the safety of all are now crying fowl about when the sound of an infant's heartbeat is detected and protected. Hypocrisy!!! Hypocrisy!!! Hypocrisy!!!
https://thehornnews.com/ocasio-cortez-furious-over-this-news-from-down-south/?customerNumber=000130226766&campaignId=4c23e637-5fd8-44cf-a727-43b591f1b502&r=eml&experimentId=197eead1-238a-4868-bdcc-5351a5e53bac&vid=0LWGW3&customerId=000130226766-000130969414&utm_campaign=the-horn_210901_editorial_pm_180_day&utm_source=blueshift&utm_medium=email&utm_content=the-horn_210901_editorial_pm&bsft_clkid=abe8ce39-0f8e-4ba0-a366-b477428abc58&bsft_uid=2e1d9d55-2c0e-469f-8b9a-ec2e093c8938&bsft_mid=8046c5c5-3b14-432d-9604-f9cd64111c6b&bsft_eid=197eead1-238a-4868-bdcc-5351a5e53bac&bsft_utid=2e1d9d55-2c0e-469f-8b9a-ec2e093c8938-HORNNEWS&bsft_mime_type=html&bsft_ek=2021-09-01T19%3A45%3A57Z&bsft_aaid=aea3e268-9699-44e1-966a-66f6731f61a8&bsft_lx=13&bsft_tv=7
Now we are beginning to see the real deal. Vaccine addiction! It's all about the money printed on that simple fabric.
https://littletoncoin.com/shop/How-Paper-Money-Is-Made#:~:text=Paper%20and%20Ink%20While%20most%20paper%20used%20for,with%20the%20security%20thread%20and%20watermark%20built%20in.
And yes! There are vax pushers on every street corner and cyber platform. And who is the Cartel? (See "Birds of a Feather… 8/29/2021.) https://theezekiel33watchman.report/2021/08/29/birds-of-a-feather/
There are now judges and courts getting in the act. There are always extras on any production and that can have a key role to the overall plot.
And there is the contamination of the posion being detected from abroad. How dare those foreign vax pushers!
https://www.theepochtimes.com/mkt_morningbrief/japan-suspends-another-1-million-moderna-doses-over-contamination-concerns_3971681.html?utm_source=Morningbrief&utm_medium=email&utm_campaign=mb-2021-08-31&mktids=ba844970831be29507fe9207480a1011&est=PAC7MOxRWZn4qeSFDbmeINxijgxob3mRcpNrmiVZSoA0C0JWH6InArcEGLXAfG7v6yu1d9bBxy1L
And the Nurses! Those wonderful, beautiful and caring Nurses, who only care about the health and welfare of everyday folk. They are the only defence we have against those vax pushing corporate devils, except for the few independent doctors who truly care about "Do no harm!" and have put their own reputations and practice on the line.
The brave and courageous souls in the public and private sectors stepping forward with integrity are now being joined by our own sons and daughters in the military. Not only are they standing up to the white horse, but the red horse as well.
Reference posts: Faucinstein Trains his Igors well, A Sabbath Message 8/14/21 > The White Horse, White and Red Make Pink, White Horse Update 8/21/21, White Horse Jumps Hurdle, Conquering and To Conquer and Stealth Biowarfare.
And what is causing all these variants?
Recombinat RNA or mRNA vaccines?
Isaiah 66
1 Thus saith the Lord, The heaven is my throne, and the earth is my footstool: where is that house that ye will build unto me? and where is that place of my rest?
2 For all these things hath mine hand made, and all these things have been, saith the Lord: and to him will I look, even to him that is poor, and of a contrite spirit, and trembleth at my words.
3 He that killeth a bullock, is as if he slew a man: he that sacrificeth a sheep, as if he cut off a dog's neck: he that offereth an oblation, as if he offered swine's blood: he that remembereth incense, as if he blessed
an idol: yea, they have chosen their own ways, and their soul delighteth in their abominations.
4 Therefore will I choose (test/try) out their delusions, and I will bring their fear upon them, because I called and none would answer: I speak, and they would not hear: but they did evil in my sight, and chose the things which I would not.
5 Hear the word of the Lord, all ye that tremble at his word, Your brethren that hated you, and cast you out for my Name's sake, said, Let the Lord be
glorified: but he shall appear to your joy, and they shall be ashamed.
6 A voice soundeth from the city, even a voice from the Temple, the voice of the Lord, that recompenseth his enemies fully.
7 Before she travailed, she brought forth: and before her pain came, she was delivered of a man child.
8 Who hath heard such a thing? who hath seen such things? shall the earth be brought forth in one day? or shall a nation be born at once? for as soon
as Zion travailed, she brought forth her children.
9 Shall I cause to travail, and not bring forth? shall I cause to bring forth, and shall be barren, saith thy God?
10 Rejoice ye with Jerusalem, and be glad with her, all ye that love her: rejoice for joy with her, all ye that mourn for her,
11 That ye may suck, and be satisfied with the breasts of her consolation: that ye may milk out, and be delighted with the brightness of her glory.
12 For thus saith the Lord, behold, I will extend peace over her like a flood, and the glory of the Gentiles like a flowing stream: then shall ye suck, ye shall be born upon her sides, and be joyful upon her knees.
13 As one whom his mother comforteth, so will I comfort you, and ye shall be comforted in Jerusalem.
14 And when ye see this, your hearts shall rejoice, and your bones shall flourish like an herb: and the hand of the Lord shall be known among his servants, and his indignation against his enemies.
15 For behold, the Lord will come with fire, and his chariots like a whirlwind, that he may recompense his anger with wrath, and his indignation with the
flame of fire.
16 For the Lord will judge with fire, and with his sword all flesh, and the slain of the Lord shall be many.
17 They that sanctify themselves, and purify themselves in the gardens behind one tree in the midst eating swine's flesh, and such abomination,
even the mouse, shall be consumed together, saith the Lord.
18 For I will visit their works, and their imaginations, for it shall come that I will gather all nations, and tongues, and they shall come, and see my glory.
19 And I will set a sign among them, and will send those that escape of them unto the nations of Tarshish, Pul, and Lud, and to them that draw the bow, to Tubal and Javan, isles afar off, that have not heard my fame, neither have seen my glory, and they shall declare my glory among the Gentiles.
20 And they shall bring all your brethren for an offering unto the Lord out of all nations, upon horses, and in chariots, and in horse litters, and upon mules, and swift beasts, to Jerusalem mine holy Mountain, saith the Lord, as the children of Israel offer in a clean vessel in the House of the Lord.
21 And I will take of them for Priests, and for Levites, saith the Lord.
22 For as the new heavens, and the new earth, which I will make, shall remain before me, saith the Lord, so shall your seed and your name continue.
23 And from month to month, and from Sabbath to Sabbath shall all flesh come to worship before me, saith the Lord.
24 And they shall go forth, and look upon the carcasses of the men that have transgressed against me: for their worm shall not die, neither shall their fire be quenched, and they shall be an abhorring unto all flesh.
(Modern English Geneva Bible)
LOLGB+