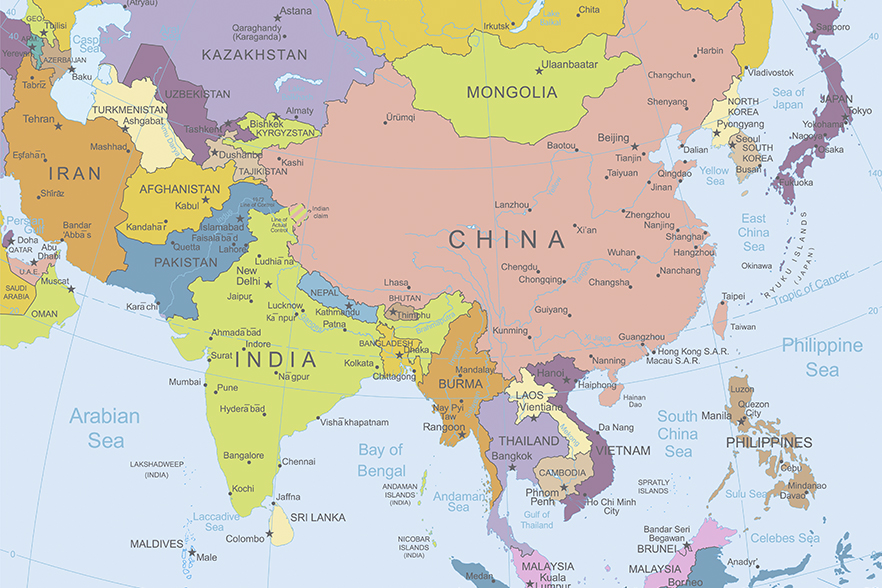 Matthew 24:3-13
"And as he sat upon the mount of Olives, the disciples came unto him privately, saying, Tell us, when shall these things be? and what shall be the sign of thy coming, and of the end of the world? And Jesus answered and said unto them, Take heed that no man deceive you. For many shall come in my name, saying, I am Christ; and shall deceive many. And ye shall hear of wars (G4171) and rumours (G189) of wars (G4171): see that ye be not troubled: for all these things must come to pass, but the end is not yet. For nation shall rise against nation, and kingdom against kingdom: and there shall be famines, and pestilences, and earthquakes, in divers places. All these are the beginning of sorrows. Then shall they deliver you up to be afflicted, and shall kill you: and ye shall be hated of all nations for my name's sake. And then shall many be offended, and shall betray one another, and shall hate one another. And many false prophets shall rise, and shall deceive many. And because iniquity shall abound, the love of many shall wax cold. But he that shall endure unto the end, the same shall be saved."
*G189 – ἀκοή – hearing (the act, the sense or the thing heard)
Derivation: from G191; KJV Usage: audience, ear, fame, which ye heard, hearing, preached, report, rumor.
>G191 – ἀκούω – to hear (in various senses) Derivation: a primary verb; KJV Usage: give (in the) audience (of), come (to the ears), (shall) hear(-er, -ken), be noised, be reported, understand.
*G4171 – πόλεμος – warfare (literally or figuratively; a single encounter or a series) Derivation: from πέλομαι (to bustle); KJV Usage: battle, fight, war.
There have been many encounters of war since the Olivete Prophecy. The first series, or one with the same title and numbered, began in 1914 and was called World War 1. I had a grandfather who fought and was wounded in that one as a doughboy (Army). It was reported in news papers and on radio. Then there was World War 2. I had an Uncle, my grandfather's oldest son who was in the Navy in that one. It was reported in news papers, radio and televsion for those who had one. They weren't in every home yet. The United States has not fought a congressionally declared war since.
Then there was the Korean War next, not part of the world series, and I had an Uncle, my dad's sister's husband on my other Grandfather's side who fought in the Army in that one. My dad was the only son and was exempt. Then at age 18, I went into the Navy in January 1973 and saw Saigon fall in 1975. (See "Twice in a Lifetime" in archives.) Then there was Iraq I & II which I call a mini series with Afganistan in between. That one is still in the news papers, radio, television and all over the internet. Iraq I & II and Afhanistan were reported live on television when they began. We all saw the air war in each live on the television!
NOW, rumors of the third in the big series is all over the internet and some of the news outlets, but seems to be missing on the lamestream. I suppose they have other narratives that are more pressing while we're being invaded by land, sea and air, but what is brewing in the South China Sea doesn't seem to be important enough. So, here's an update.
October 2, 2021 >
The following is a log of air space incursions and other Naval incounters including those with US Air Craft Carriers in the South China Sea. The log begins with the first 16 inflitrations of Taiwan's ADIZ on October 3, 2021. The log dates incidents and political hot air throughout the South China Sea and Sea of Japan including activities involving North Korea, South Koeea, Japan and Australia dating back to April, 28, 2021. It's rather long!
https://www.defconlevel.com/indo-pacific-command-news.php#breaking-news
October 3, 2021 >
October 3, 2021 > Hey Joe, whaycha ya gonna do with that pen in your hand?
Early June 2019, China's warships arive in Sidney, Australia. Now in October 2021 they are shooting it's own citizens with rubber bullets. It's like a totalitarian Police State! What's going on? Will it come to America?
From 1914 to 2024, a much talked about year to come after 2022 – the year the black horse joins the white and red riding now, is a total of is 110 years or 5.5 JST's. (See "Cosmic Clockworks I" in main menu.) 110 years in God Time is 110 years ÷ 1000 years/day = 0.11 day × 24 hours/day = 2.64 hours (2 Peter 3:8) [See Missing Links – Appendix IV in main menu.]
When looking at the map chosen for this blog, I couldn't help but notice something geometric as in the triangular face of a pyramid and the triangle in the second "The 3.5 Times Prophecy" in "Missing Links – Chapter VI – Timeline Prophecies of the Bible" in the main menu. Starting at Ho Chi Minh City, Vietnam (former Saigon) and drawing a line north by northeast to Tokyo, Japan, then west to Kabul, Afghanistan and southeast back to Ho Chi Minh City, Vietnam forms a triangle; There are nine capitals plus the former capital of Saigon, South Vietnam in ten countries on the three lines: Starting with the most northern, the Land of the Rising Sun: Tokyo, Japan – Pyongyang, North Korea – Beijing, China – Kabul Afghanistan – Islamabad, Pakistan – Kathmandu, Nepal – Dhaka, Bangladesh – Phnom, Cambodia – Ho Chi Minh City (Saigon), Vietnam – Taipei, Taiwan.
Another taller and narrower triangle is formed by Beijing, China – Islamabad, Pakistan – New Deli, India – three major nuclear power neighbors with North Korea back in the action again, that is if they were really out. Let's not forget Iran! Remember the hostage crises November 4, 1979, to January 20, 1981. Also, notice that Afghanistan borders both Iran and a narrow strip to China, That's another whole story!
Stay strong and keep the faith.
LOLGB+