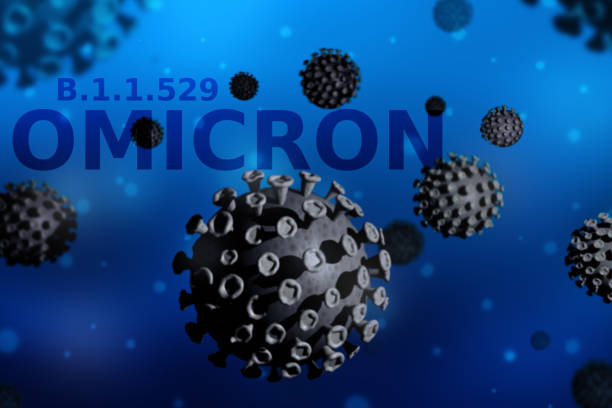 Another variant has evolved from the dredges of The Scamdemic. (See "Covidgate – A Scamdemic Coverup" in archives.) The original, whether manmade or not, was COVID-19 because it broke out in late 2019. (See Cosmic Clockworks II" in main menu.) OR, it could have been released to set the stage for the final "merry-go-around" of the white horse. (See "Missing Links – Chapter VII – Seals" and "Missing Links – Appendix IV" in main menu.) The virus is real, but the response is sad and the vax is bad!
The following is revision additions made to end of Chapter II awaiting republication (Just added bold at end and sending off this week):
[2020 Revision Addition]
Is the COVID-19 virus alive? Do the professionals truly understand it? All respiratory viruses should be considered airborne. Cold and flu viruses are considered airborne! Droplets are compressed moisture vapor molecules (particles) formed when coughing and sneezing and a heavy mist when talking and singing. Breath on a mirror and you can see moisture vapor in the form of fog. If you squeegee (compress) it, you form a droplet. If the droplet tests positive with COVID-19 virus, which moisture vapor molecule (particle) in the fog was it attached to before being compressed? Moisture vapor is naturally in the air. It is called humidity! The medical professionals now use the term aerosols (a colloid system of solid or liquid particles dispersed in a gas: fog or smoke). The medical professionals and mainstream media should be screaming AIRBORNE! Would the public take that word more seriously? Most people think aerosol is a spray you get from a can of deodorant (meets EPA standards). Is common sense getting hard to find? Seems wisdom is totally lost. Could it be a conspiracy?
[2021 Revision Addition]
Now there is a vaccine! It was rushed! What normally takes 7 to 10 years to develop and longer to truly test was fast tracked by one that was mocked by those saying it couldn't be done. Them one of the mockers took his place and took credit of it, then began doing his damnedest to mandate the vaccination on all, while the one who had it fast tracked has said "let the people choose". Even the top scientists in the various fields of its development are in disagreement over the effectiveness and safety of it! The controlling powers (government, mainstream media, Giant Pharma and egotistical and/or duped medical professionals) are pushing it and the need for more and on a continual basis. The only thing being neglected is trust in God's created natural design! Does mankind think itself a better designer? Who do you trust? God over man or man over God? The truth will be in the pudding when it's all poured out! And now in late November 2021, a new variant has emerged – OMICRON (The 15th letter of the Greek alphabet). The first variant was called ALPHA! Then there were others, one being DELTA. The new variant of flu is called influenza-covid. Now we have a new variant of Flu and this new variant of SARS! What does OMICRON stand for? OMEGA Infectious Coronavirus? The last letter of the Greek alphabet is Omega. What happens when we get to it?
What comes after the ALPHA and OMEGA?
May the Lord grant us wisdom!
*******
Starting to get rather clever with these Greek names and abbreviations!
Alpha, Beta and Gamma are three types of radiation one gets from a nuclear reaction!
Post Addition: This came in on e-mail 11/30 after this blog was posted. Shared on all social medias I have to date.
Caption with SM posts: "Omicron is the 15th letter of the Greek Alphabet. Yet, this is only the fifth variant of WHO's concern? What about the other 10 variants? Were they of no concern? Hum! That's strange! 1/3 is of concern and 2/3 wasn't. Sound Biblical? (Zech. 13:7-9) Is a needle as sharp as a sword? Only about 1/3 remains unvaxed! HUM! LOLGB+ eze33"
Seems those numbers 5, 10 and 15 are some very significant numbers in Missing Links!
LOLGB+