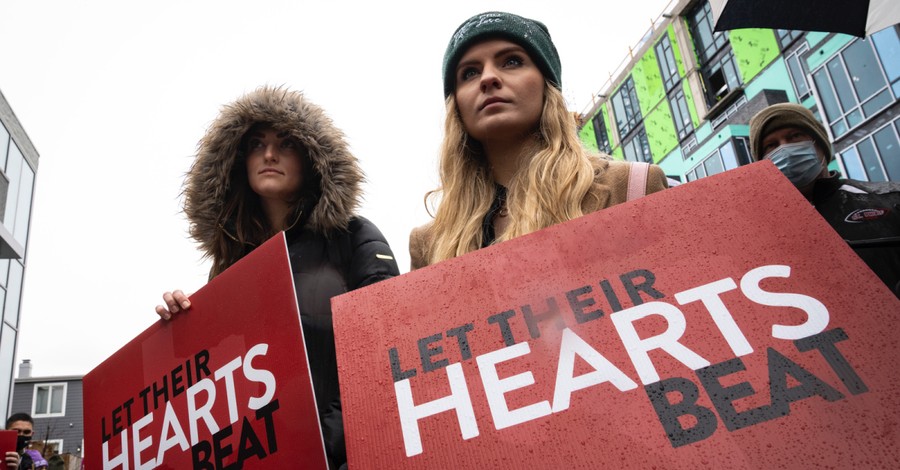 Back in 2009 I began writing a new Preface for my little book that I self- published with a POD publisher in 2008 and had no way to promote it. I couldn't afford to get it republished and worked on it from time to time. Passover 2020 I had a wake-up call! I Quickly went over it and did some fast up-dates at the end of a number of chapters, added Appendix III and republished with the same POD publisher September 2020. Again, no way to promote it except on Facebook I had just got. Then I found a mistake in a Strong's number and several minor typos in the additions August 2021 three months after I Launched this site late April 2021.
I had it recalled right after I got a call from another Publisher interested in publishing it with the corrections I needed to make. Today (1/21/2022), I got an E-mail from the new publisher after it was finally ready to go with all the corrections and a color cover design instead of plain black and white. Should get the URLs for Amazon and Barns and Noble next week to post on "My Little Book" page for anyone who would like a paperback copy. It's all posted in the main menu.
In 2009 I had estimated the U.S. population at 400 million in 2012. Was high on that estimation as I didn't consider abortions. The national debt that I estimated was darn close in 2012. Today late afternoon I got the following article from Christian Headline News:
https://www.christianheadlines.com/contributors/michael-foust/63459781-abortions-since-roe-v-wade-we-pray-2022-is-its-last-anniversary.html?utm_source=ChristianHeadlines%20Daily&utm_campaign=Trending%20Now%20-%20ChristianHeadlines.com&utm_medium=email&utm_content=5944110&recip=551649926&aps=b7a1ad72bf0dddfda0432ada8600721e5f9e7a127602ffd61f380e3f37fa48d0
In read format:
63,459,781 Abortions Since Roe v. Wade: 'We Pray' 2022 Is its 'Last Anniversary'
Michael Foust | ChristianHeadlines.com Contributor | Friday, January 21, 2022
The United States passed a tragic landmark in 2022 with its 63 millionth abortion since Roe v. Wade – an eye-opening number that pro-lifers say should awaken Americans to the consequences of the 1973 decision.
The statistic is based on data from the pro-choice Guttmacher Institute, which contacts abortion clinics directly for the numbers.
National Right to Life, using the Guttmacher stats, says there have been 63,459,781 abortions in the U.S. since Roe. The highest number of abortions took place in 1990, with an estimated 1,608,600. That number slowly declined until 2021, when the U.S. experienced 886,677 abortions.
Each January, pro-lifers gather in Washington, D.C., for the annual March for Life to stand up for the unborn and call for an end to Roe. Pro-life activists hope this year's March for Life – held around the 49th anniversary of the decision – is the last one under Roe.
The U.S. Supreme Court is considering a case, Dobbs v. Jackson, that could lead to the undermining or overturning of Roe. The case itself involves only a single law – a second-trimester abortion ban in Mississippi – but Mississippi and others are asking the court to overturn the landmark case. The law bans abortions after 15 weeks.
This year's March for Life was held Friday.
Lila Rose, president and founder of Live Action, said it's essential that pro-lifers support not only the unborn but the mothers who need support. Live Action participated in Friday's event.
"For almost 50 years advocates in defense of our basic human right to be born and live have marched to the Supreme Court to make it clear that the continued intentional killing of our youngest citizens is unconscionable and must stop," Rose said. "… Live Action and our advocates will be out in full force, sharing our message of love and support for both preborn children and their strong, courageous mothers. We will also share signs that show the undeniable humanity of the child in the womb, images which everyone needs to see, including our Supreme Court justices as they deliberate the fate of Dobbs v. Jackson, which should end the injustice of Roe v. Wade once and for all."
Rose calls Roe the "most unconstitutional and unjust ruling in American history."
Pro-life activists believe the 2022 March for Life could be the final one under Roe v. Wade. The Supreme Court is scheduled to hand down its decision later this year, possibly in May or June.
"Let's hope this week represents the last anniversary with that dreadful decision on the books," said Philip Klein, the editor of National Review.
So proud to work at a publication that has fought to protect every human life so passionately and unapologetically ever since Roe. Let's hope this week represents the last anniversary with that dreadful decision on the books. https://t.co/yrhl7gGf7T— Philip Klein (@philipaklein) January 19, 2022
"The truth is simple: abortion takes a baby's life," said U.S. Rep. Mike Johnson. "We pray that 2022 is the year the Supreme Court will recognize this truth once again."
I spoke today to mark the tragic anniversary of Roe v Wade.

In the coming months you will hear a lot of talk from the pro-abortion lobby. The truth is simple: abortion takes a baby's life.

We pray that 2022 is the year the Supreme Court will recognize this truth once again. pic.twitter.com/20LHofex0B— Rep. Mike Johnson (@RepMikeJohnson) January 20, 2022
Paragraph from the Preface of the book in main menu:
"The choices made by today's governing elders will affect future generations. All choices have consequences! When the billions in deficit spending on bank bail-outs, corporate rescues, and the wars in Iraq and Afghanistan by the previous administration is added to the billions in the recently passed stimulus package, ongoing wars, more bail-outs, and numerous proposals of the present administration, our national debt will be somewhere between 15 to 20 trillion dollars by 2012. This does not include the interest that will have to be paid on maintaining the hooked-on steroids, forever growing national debt. Based on an estimated population of 400 million [under-estimated due to abortions over last 13 years], a 15 to 20 trillion-dollar debt (future tax obligation) is 37.5 to 50 thousand dollars per person. We are sacrificing our children and our children's children on alters of greed, usury, and taxation. They will have to make a most difficult choice in the tyranny that will soon come concerning their indebtedness. At some point in time, the piper will have to be paid!"
Well, although I had overestimated the population for 2012 in 2009 and not knowing how many abortions there were between 1973 and 2012, I did notice something that did add up pretty darn close. The U.S. population according to the 2020 census was 331,449,281. I suppose it is much higher if one counts all the illegal immigration! Anyway, adding the 2020 census to the article's number of abortions since ROE vs WADE is 395,308,062.
Our current national debt is 29,889,558,???,??? trillion dollars as of 1/21/2022 5:00 PM EST. Rounded off, that's 29.9 trillion. Our current debt per person would be $97,058 per person according to the 2020 census. If we were to do the same thing as in the Preface paragraph but use the total number of abortions to date and the current national debt, that would mean that ROE vs WADE has cost the government's national debt 29.9 trillion divided by 63.5 million or .0000000635 trillion abortions 470,866,141.732 dollars per abortion that never had the right to become indebted taxpayers. That would total up to 63.5 million abortions times 470,866,141.7327 dollars per aborted future taxpayer since 1973 a total of 2.9899999999 trillion dollars or rounded off to an easy 3 trillion. Is an unborn life worth just under half a billion dollars? Isn't 3 trillion about the amount those pro-abortion liberals are trying so hard to spend on a BS bill now?
I may be nothing more than a retired old small produce farmer, living off a three-digit social security check which I paid taxes to get, but I can count the number of seeds saved out of a watermelon to see how many I have to eat in order to have enough seeds to plant the next year's crop, and I don't pick them until they're full grown and ripe. Neither do I pinch off babies just to grow fewer bigger ones!
The e-mail came in right before sundown as I was about to start this week's Sabbath Message. I did the handwritten notes and outline this morning. (Still do many things old school!) Just had to do this post as I was e-mailing back and forth several times with the publisher this afternoon. Will wait until after midnight to make the Sabbath post. Happy Sabbath by the way!
LOLGB+